APP: Timekeeping Overview
QicWorks companion app has the ability to capture time three (3) different ways. Regardless of the way in which you wish to capture time, all time entries return back to the webserver for approval. Copies of the time documents can also be found within the specified Job's Time Entry folder.

Shift Reports
The
Work
module of the app has been designed to capture your Shift Report (sometimes known as Daily Diaries or Labour docket) data right from the field - when it happens.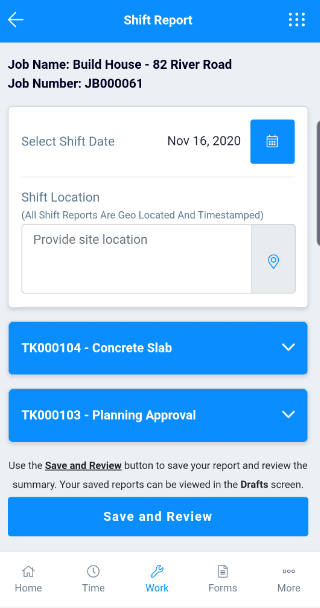 Here you are able to capture job progress by Task including milestones, tick off checklist items, images, digital signatures, time entries for Resources, materials used or purchased and notes using Voice to Text.

All Job progress details are then used to automatically update the QicWorks Job Schedule.


Timesheets

Timesheets are able to be completed for individuals or teams from within the QicWorks App.
Accessible
from the
Time
menu, timesheets are able to capture Resource time (start/end or start/duration as set by webserver,) any custom rates, allowances and task notes with all data syncronising back to the websever for approval.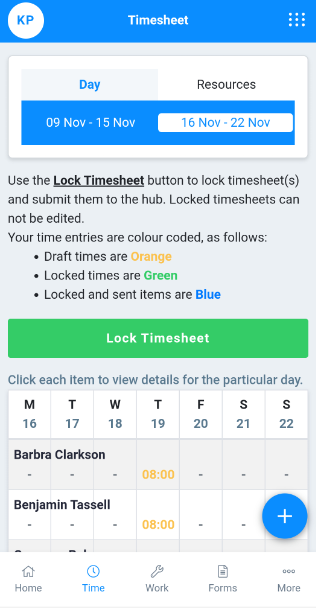 Time Clock & Visitor Register



The QicWorks Time Clock is a digital form of the old Bundy clock. Simply convert the a mobile device (tablet recommended) into a time clock and mount it within your workshop, reception or crib room to capture time with clock in and out functionality. This conversion is accessible from
w
ithin the
More
menu.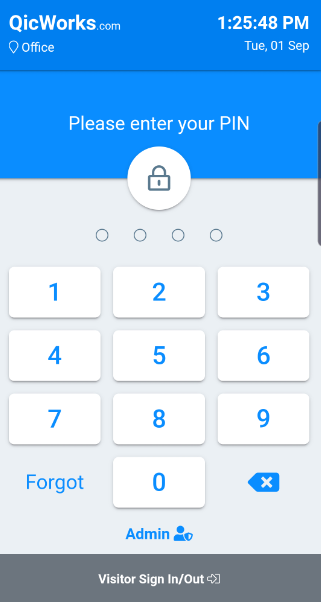 There is a security pin number availble to account administrators that is required to turn a mobile device into a Timeclock.
T
he QicWorks Time Clock also has the added bonus of being about to capture visitor registrations.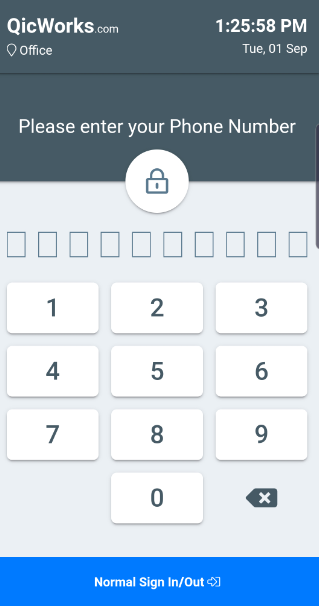 To view your Visitor Register once Visitors have clocked in/out from site see: Visitor Register
Related Articles

App: Feature Details

The QicWorks companion app is the tool you need to help grow your business. The mobile application can be downloaded in iOs or Android format to help capture more meaningful field data from your mobile teams. The QicWorks companion app is separated ...

APP: Forms

Empower your teams to capture field data using your very own custom digital forms. Once your forms are created on the webserver they are automatically pushed to all Users mobile devices. Your digital forms are accessible from within the Forms menu ...

Navigation Explained

This is a quick overview on how to navigate around QicWorks, starting with your Home page. Please note the amount of items displayed in your To Do List will vary dependent on what module have been turned on or off under your App Settings A Help ...

APP: Work

Designed from the bottom up, with the end user in mind, our Site Reports include the latest tech such as voice to text, GPS location, image annotations, slider bars and digital signatures to capture client authorisation. It also contains time saving ...

Download the App & Permissions

Download the Application Download and install the mobile application to capture data on your mobile device. Andriod: https://play.google.com/store/apps/details?id=net.qicworks iOS: https://apps.apple.com/app/id1475202478 Access the website: ...