The Dropbox enables users to drop any file into a designated folder for storage. This file is then automatically uploaded to Dropbox's cloud-based service, making it available to any connected user's computers and devices.
QicWorks integration allows us to automatically create our document management structure (or job folders) and subfiles within our clients Dropbox account. This means that any documents that are stored in QicWorks automatically upload to Dropbox.
QicWorks file structure includes:
For example; a file that has been uploaded to the QicWorks Job folder for Job JB000041 will appear in that folder within the Dropbox environment. Alternatively, if you save a file externally to your Dropbox account but within one of our QicWorks document folders, it will also be accessible from within QicWorks.
Navigation
Click on

Business from the main menu, then click on Settings.

F

rom the Connections Menu click on Dropbox.
Connecting to Dropbox
Simply click on the Connect to Dropbox button to start your account integration.


Enter the Dropbox account credentials you wish to link to your QicWorks account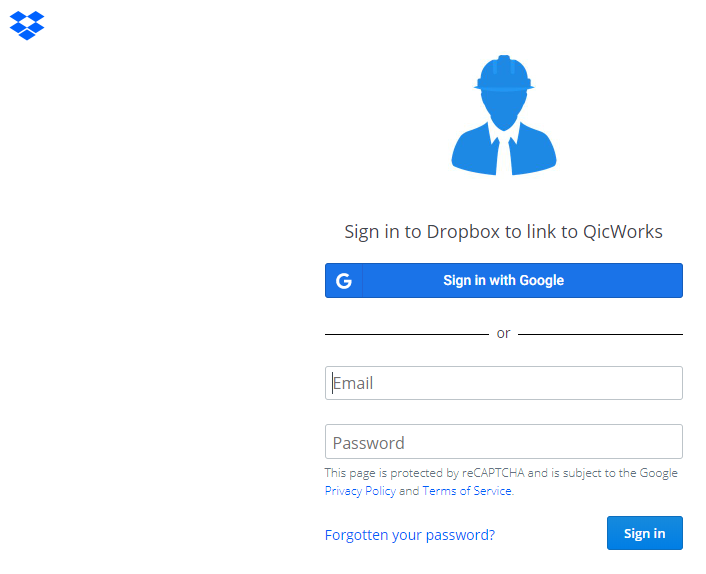 Once configured your connection will now appear in QicWorks as follows.

QicWorks will automatically create a folder within your Dropbox account called QicWorks. Here you will find the following file structure: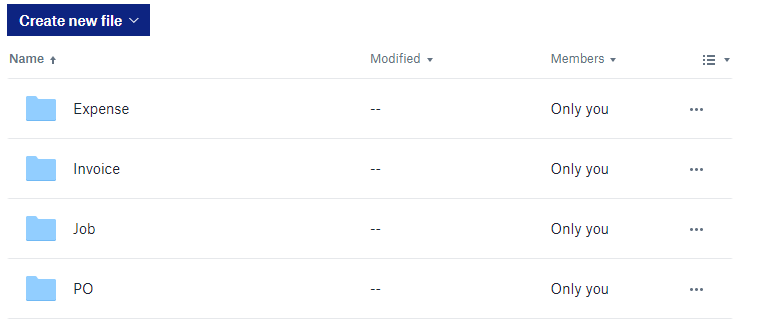 Once you have set up your account you will notice your side menu under Jobs, Invoices, Purchase Orders and Expenses will now show a link called Cloud Storage. This is where you can see, add and open the documents that are stored within Dropbox or sent from QicWorks to Dropbox.