Work patterns are used to set non working days and normal hours of work as the starting point for planning

Add your work patterns by clicking the add new button.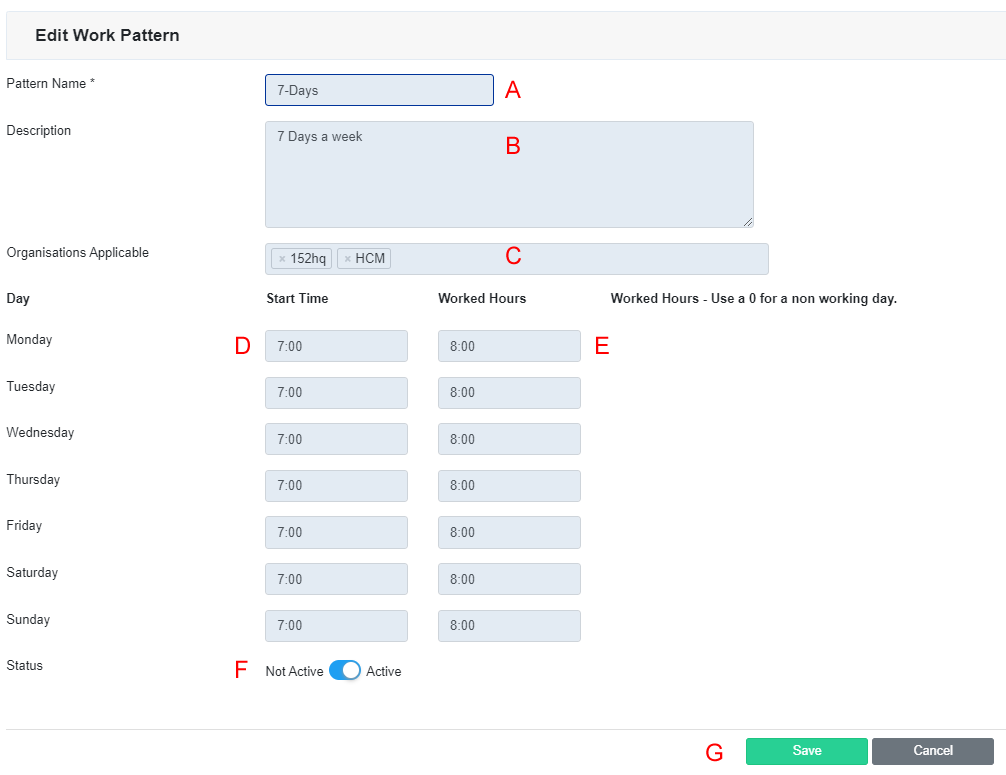 Work pattern setup
A. Add a short descriptive name, this is the name that will be displayed in other areas of the application

B. Add a long description

C.
Select the organisations that this work pattern can be used for.
E. Length in hours for the shift.
F. Show or hide the work pattern.