Problem

I am having trouble connecting to my MYOB Account Right account with QicWorks. What am I doing wrong?

Solution

We have had a number of Account Right customers advise us that they have had difficulty connecting their MYOB account with QicWorks.

In September 2019, MYOB announced that it will no longer support its Account Right V19 (or earlier) desktop applications. In line with this announcement MYOB has transitioned these users to their cloud version. While users can still access their data by logging into the desktop application, their data is actually stored within the cloud.

For QicWorks to work with this application, we require users to connect their desktop and cloud accounts using their MYOB Company ID.
This can be done a number of ways.

1. When logging in make sure that you are signing into your company file. This is done by ticking the "Link this User ID to my.MYOB account" checkbox. If you have a multiple MYOB accounts linked, you will login/logout to each account and confirm this tick box is checked.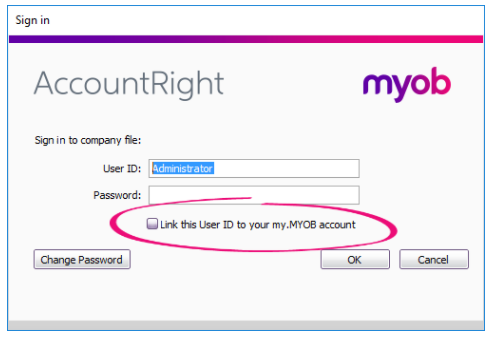 2. In your MYOB account click on Setup>User Access and confirm that the "User will sign in with a my.MYOB account" is ticked.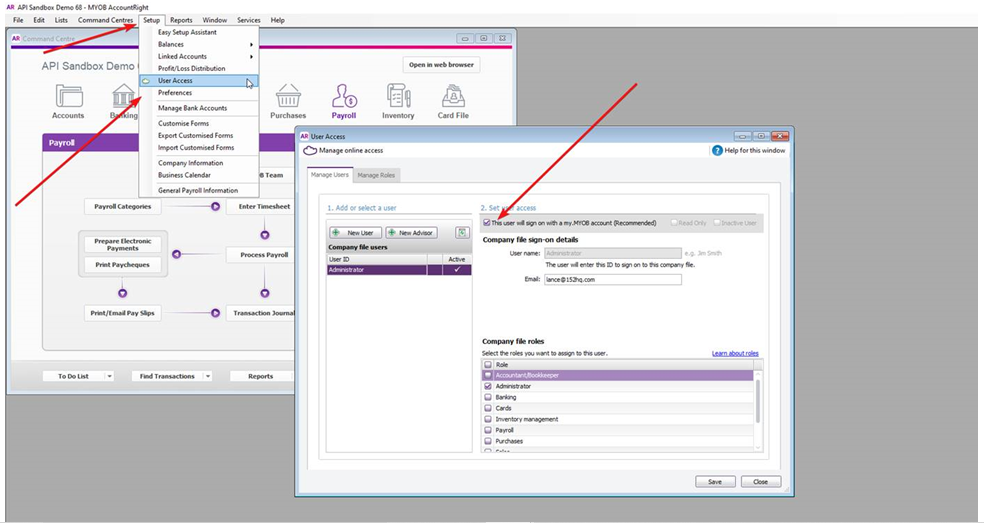 To access this - please open MYOB. Click on Setup Menu then User Access.
You will need to confirm that in:
Section 1 – Administrator is ticked
Section 2 – That the sentence "This user will sign on with a my.MYOB account (Recommended) is ticked
Section 3 – Company File Roles => Administrator is ticked.