Leave Data is the paycodes used within QicWorks to collect and manage staff leave entitlements. You can import your paycodes via our direct API integration with Xero.
Leave types are used to populate the Leave Type dropdown menu, on Leave Requests as well as User Timesheets.

Navigation



Click on Business from the main menu, then click on Settings. Under Cost Management heading select Leave Data .

Setting up Leave Data
Once you have pulled your leave paycodes from Xero, you will need to activate them within QicWorks. To so click on Copy Leave Types from the View menu.


Leave Types
Note, you may have to repeat this process if you are using multiple organisations. Simply select the organisation that you wish to setup in the top right dropdown menu and then click on Copy Leave Types.

Select by ticking the Paycodes you wish to copy across for leave mangement and click save. This will then populate your Leave Data table.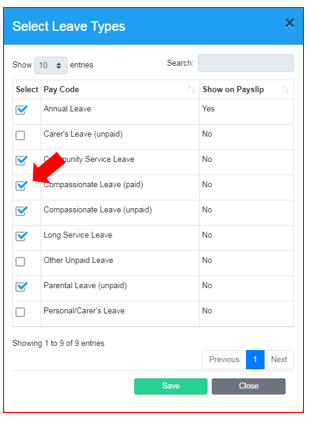 You can then edit, or activate/deactivate Leave types by clicking on the Control icon and select Edit.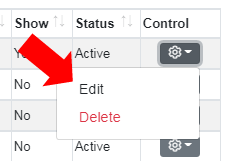 Edit Leave Types
QicWorks will display the pulled data on the edit screen.

Note: If you have pulled your Leave Data from your accounting package you will be unable to modify them in QicWorks. Any changes will need to me made within Xero and pulled back to QicWorks via Connections.

You will however be able to mark the Leave Data as active/inactive or select if you wish to
show the leave balances
on timesheets.
Edit Functions