Follow these steps for you initial setup, once done these settings will be used by default going forward.

Click on

Busine

s

s
from the main menu, then click on Settings
.
Under the Work Settings menu item click o

n

Time Managemen

t.
The following three (3) menu items are required to be set up prior to working within your Schedule.
A
Calendar View - View all your non working days in a calendar view.
B
List View - View and bulk upload all your non working days in list view
C
Work Patterns - Set shift patterns to be used within your Schedule.
Calendar View
Calendar view is automatically prepopulated with gazetted holidays within Australia. It is a great way to see at a glance what days have automatically been set as non-working days.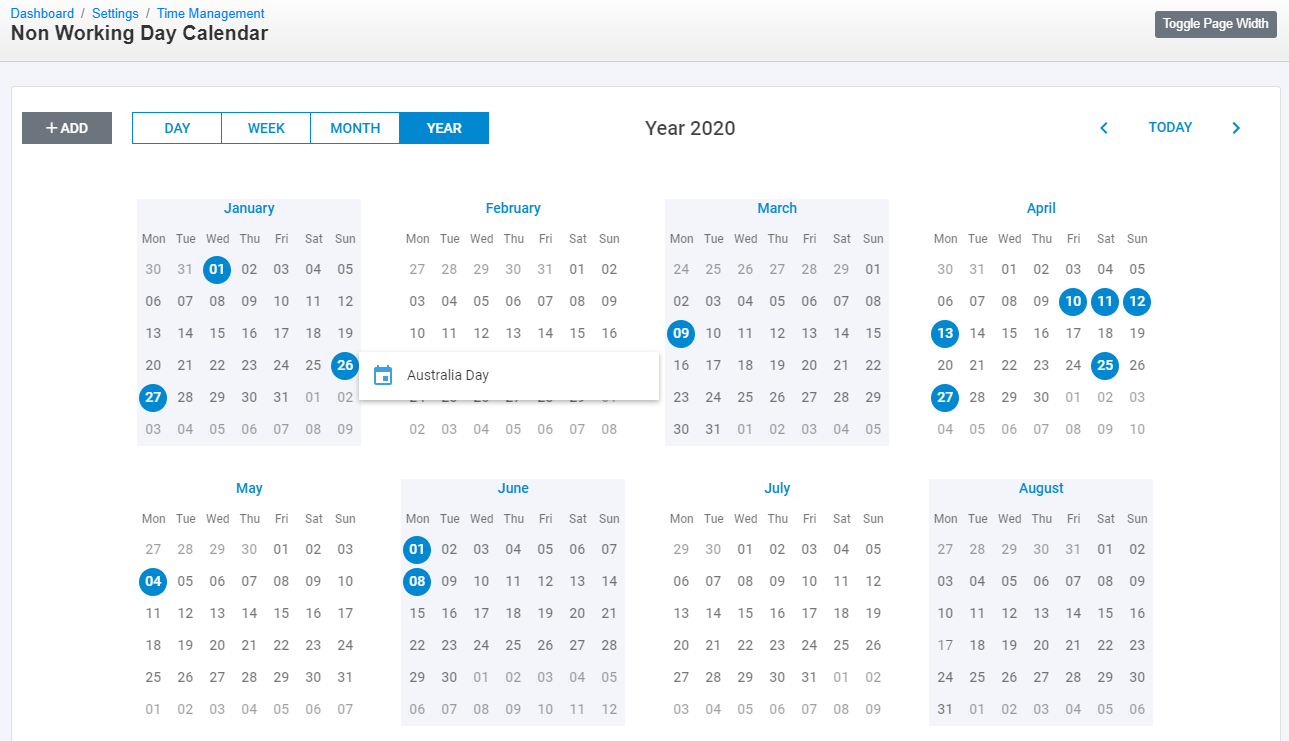 Hover over the highlighted date to reveal the details of that non working day.

If you need to add more non working days, simply click on the add button and enter specifics.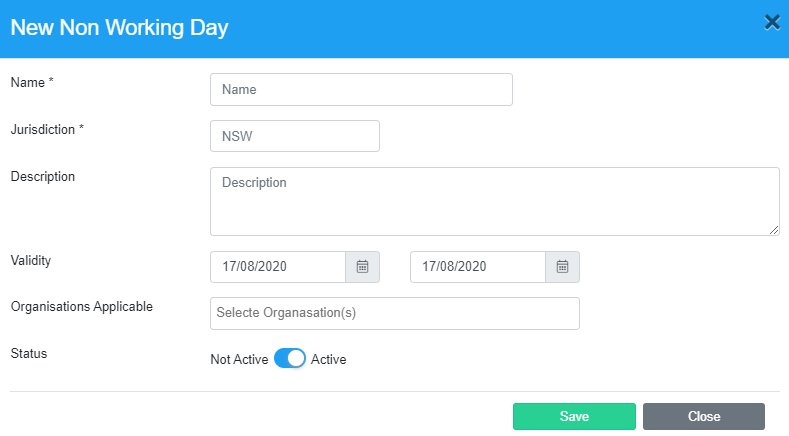 Don't forget to click save to save your work.
List View
Alternatively you can review your non working days in list view. Here you can also add a new non working day, or bulk upload your own list.


Bulk Import
Simply download our template, populate and import your non working days for your organisations.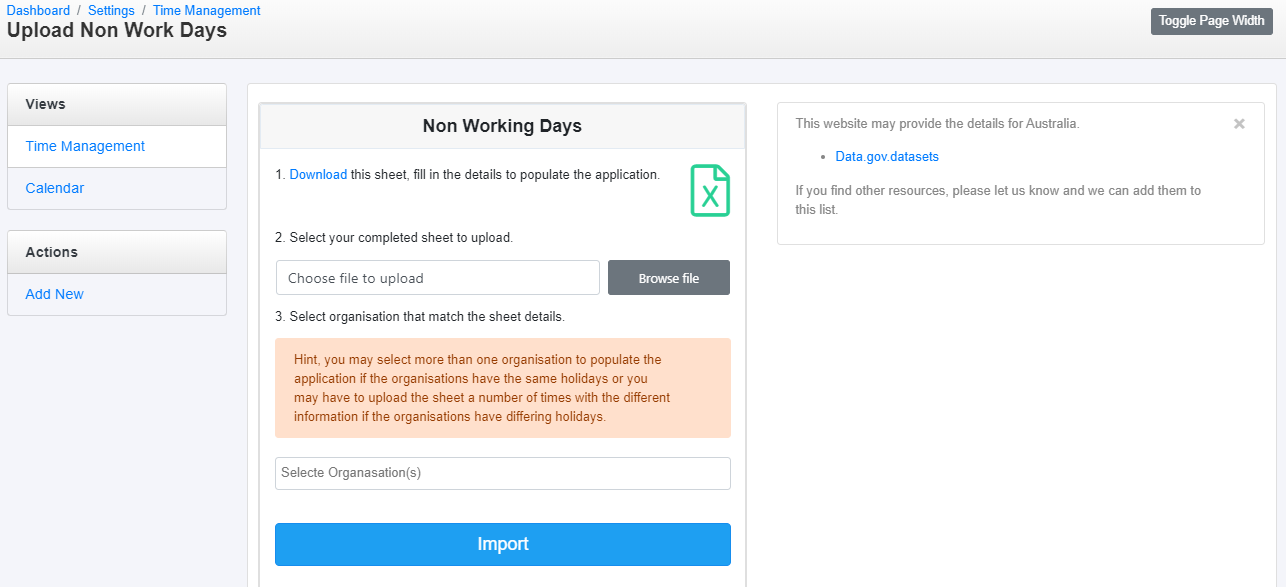 Work Patterns
Work Patterns are your 'normal' shifts and are used to calculate job durations within the QicWorks Schedule.

To add a new Work Pattern click on Add New from Actions menu and popluate as required.