WBS (Work Breakdown Structure) Cost Structure
The WBS is used for cost control across the job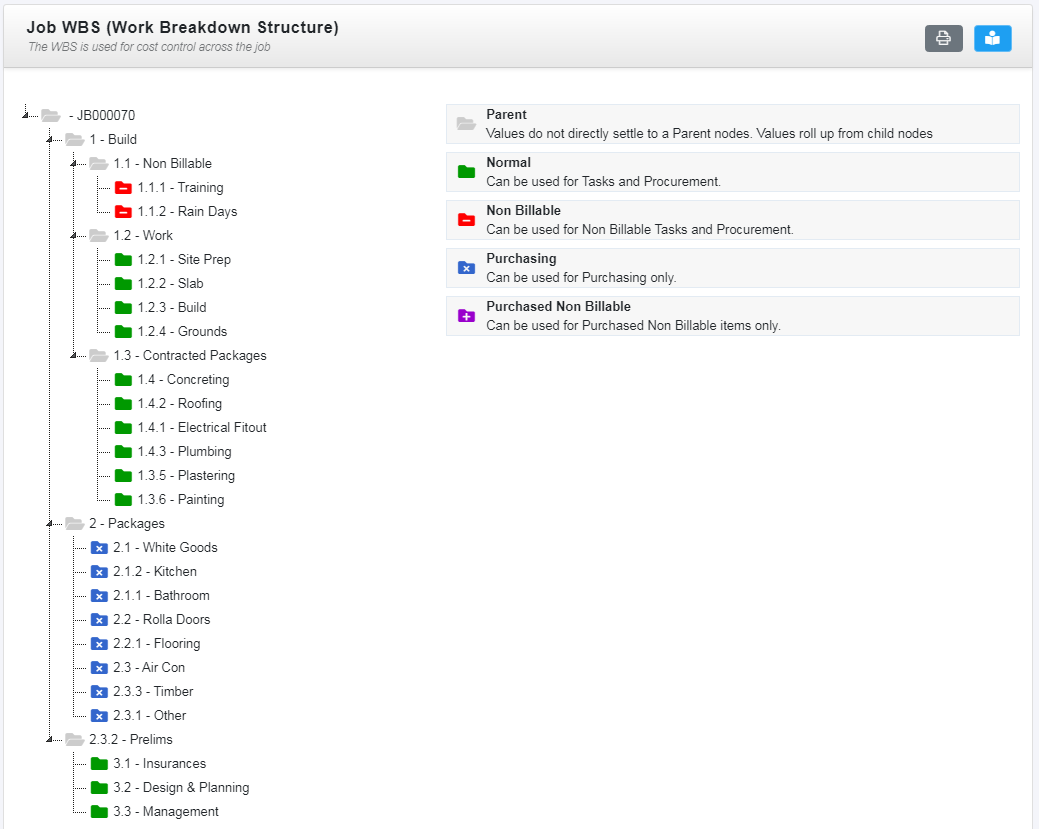 Related Articles

WBS (Work Breakdown Structure) Cost Report

The WBS Cost Report can allow users to drill down to any WBS level in a few clicks. Simply click on the graph column or the WBS name to drill down to the level below. This will show the value for each level Learn more about WBS Structures

Action: Create a WBS Cost Structure

The Work Breakdown Structure (WBS) Cost Structure is used to calculate and report Job values. Your WBS Cost Structure is made up of nodes - parent and child nodes. Costs will settle against child nodes or the parent node (if no subsequent child ...

WBS Management

The Work Breakdown Structure (WBS) is used throughout QicWorks to provide a whole of job perspective on the activities and tasks required to be undertaken to deliver the jobs deliverables and the settlement of Jobs costs based on specific activities. ...

WBS Procurement Packages

A WBS Procurement Package is a node within your Work Breakdown Structure (WBS) Cost Structure that can collect procurement costs only. (That is, you can not collect time entries against a WBS Procurement Package.) Your WBS cost structure is made up ...

APP: Work

Designed from the bottom up, with the end user in mind, our Site Reports include the latest tech such as voice to text, GPS location, image annotations, slider bars and digital signatures to capture client authorisation. It also contains time saving ...